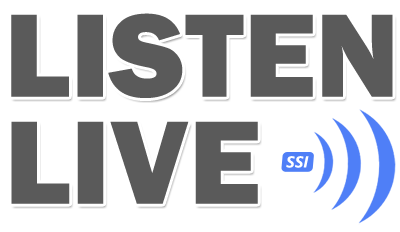 This September 2012 it will be 3years and 5months of broadcasting live music, since i started an internet radio station with help from my wife. Together, we put together a website with an old PC and a laptop utilizing all the foot work to be played on itunes, windows media player, online sources and mobile apps to tune in on smart phones and tablets. We are a licensed royalty paying internet radio station. Our daily numbers have grown to 100 and upwards (LPH). Our website traffic has increased ten fold in the past 6 six months.


Any funds we receive will be used to purchase new equipment, software, increase our audio streaming and hardware to keep the radio station playing 24/7/365 days a year. Currently we are using a 4 year old PC for broadcasting and a 2 year old laptop. We are proud to announce the launch of our mobile apps to download for free! for android and apple mobile smartphones, iphones, tablets, ipads and apple/mac devices and now through nobex radio for blackberry phones and blackberry playbook, smooth jams radio is available for you too.


2013 is now 39 days new and our blog is going to keep you up to date with all the new things happening with smooth jams radio, please follow our blog via rss and through our weekly newspaper "Smooth Jams Radio Weekly". Happy New Years and let it be better than ever before.
blog.smoothjamsradio.com



We are currently broadcasting from upstate new york in dutchess County and we would like to expand more to our local community by broadcasting locally via FM transmitter which is costly and requires an FCC license. At the present time, we are limited to the number of listeners for our radio station , but this number can go much higher with your help Financial donations. Your donations will help raise the number of listeners through our paid streaming services which will in turn increase more and more opportunities for people tune in 24/7 365 days a year through innovative technology.



Smooth Jams radio has an afternoon music program which features new artists, bands and new song releases Monday through Friday. We strive to give indie artists a chance of radio play, so that their hard work and talent will be shared with listeners all over the world. We strive to show love to the artists and songs that will not be heard on FM stations or played in the clubs. Currently we have a radio DJ who delivers a great program free at cost on our midday mix. His talents consists of mixing old and new songs and providing the best music for our listeners. Your funding will create a website which will allow more interaction with our music program and our Midday mix DJ.




All expenses are paid directly from my own pocket as we both work full time jobs. Any funds we receive will be utilized to increase radio marketing presence, create a package that will draw potential advertisers, and upgrade our website to be more radio friendly and communicative to our very special listeners 365 days a year.





We sincerely hope this appeal provides you with the necessary information and inspiration needed to get the required PC's, hardware, software, upgrades, updates, back up generator, marketing presence, advertising and streaming services. This will help us by delivering the smoothest music 24 hours a day, 7 days a week and 365 days a year.





All donations will be used directly the way I have listed above and we will honor all donations with shout outs, song requests, dedications, on-air ads and on our website. Thank you for this opportunity you have provided to allow me to share my music dream with you. Every listener at Smooth Jams Radio is super special and I truly hope I can continue to provide you with the best music ever on the internet.



Smooth jams radio is a internet radio station for everyone to tune in and hear your favorite jam or artists and bands. We support "indie artists, bands and new song releases" please go to our website and tune in 24/7/365 days a year.

At the ending of 2012 which really wrapped up a fantastic year for smooth jams radio, our owner reached out to some indie artists a book author and a growing entertainment business owner, to interview and give the behind the scenes look to share with listeners.
The response and love from all the interviewees was overwhelming, they all were very candid and for most part they had a sense of humor which made the interview move along and give listeners so much information about themselves, their music, book and industry biz.

2013 promises to bring more interviews and more talk radio to smooth jams radio, not overwhelming but more talk and not less music.





Tune In via: FREE! Mobile Apps for Android and Apple smartphones and iphones, tablets and ipad, Our Free Mobile App is Now Available For Download In Google Play Store For Android Devices and All Apple/Mac Apps Devices.....
Download Our FREE Mobile App Today!
We are now on Blackberry Devices! Look for us on Nobex Radio and tune with your Blackberry Devices and Playbook!
We are striving everyday to provide listeners of good music around the world wide web a vehicle to tune in and smooth out with us.
Please pass the word and tell everybody about smooth jams radio! We have your smooth jams available to tune in 24/7/365 days a year, through our website and via free mobile apps.

Our Website: www.smoothjamsradio.com



Keep In Touch:




twitter




facebook




linkedin




blackplanet


google+


pinterest


instagram

Tune In via: Itunes, windows media, nokia radio, audi radio, radiobee, radiotime, tune in radio, radiorow, streamfinder, recevia, audio realm, nobex radio directory




Much success to all,




Rodney Tuggle




Owner-Smooth Jams Radio



[RETURN TO HOME PAGE]